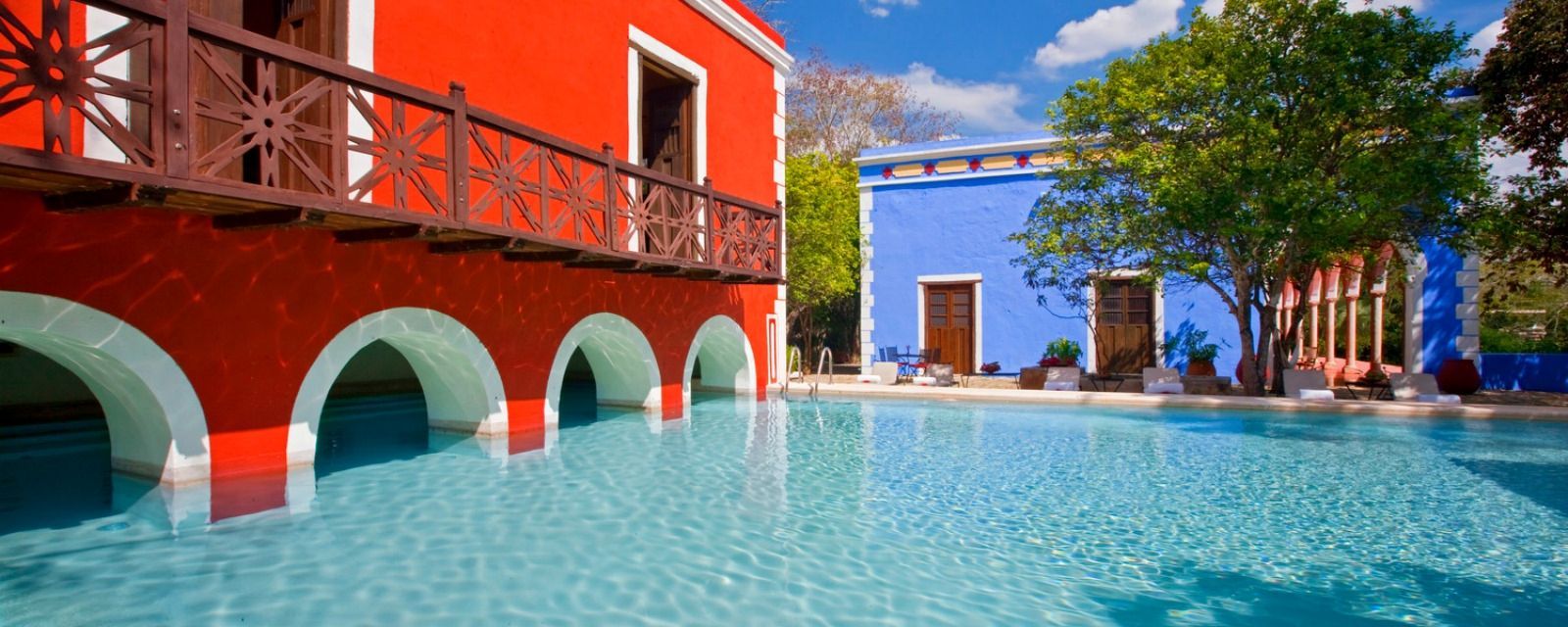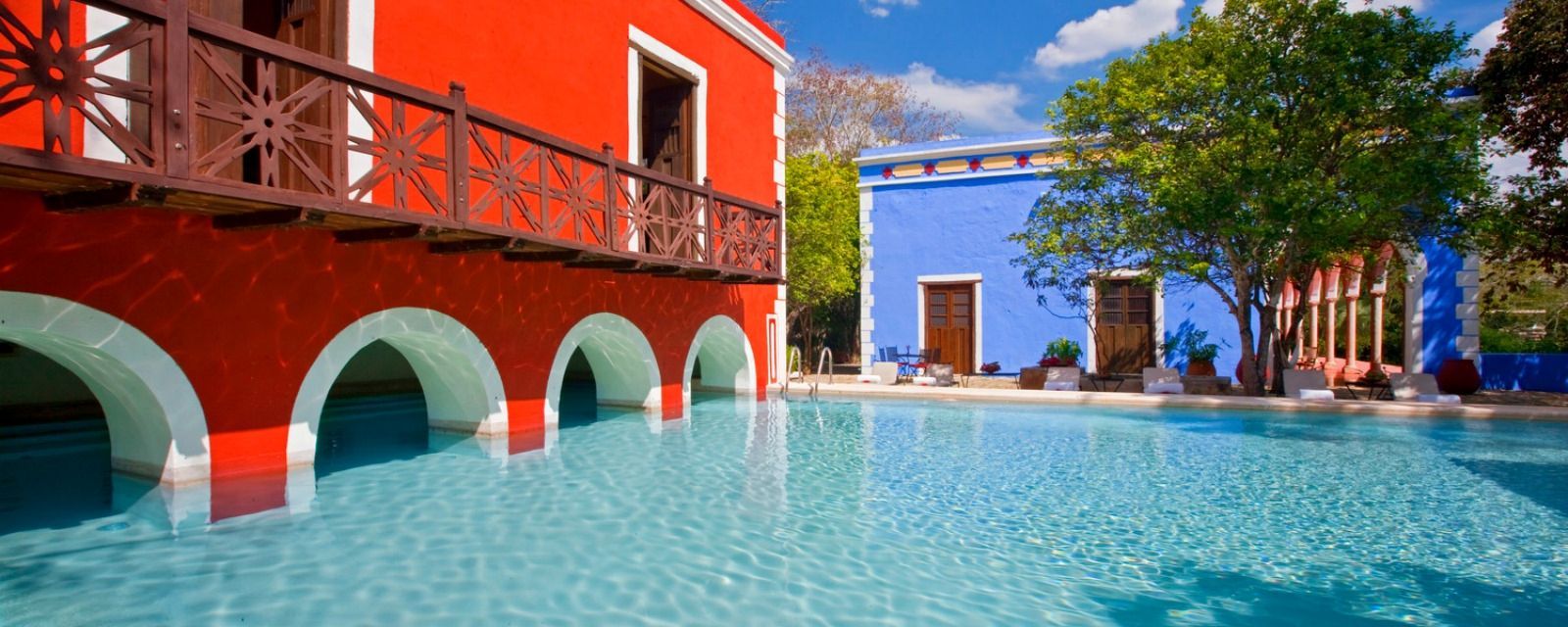 Discover a definitive hospitality experience with impeccable service and the latest in modern conveniences and amenities.
Services
Complimentary parking available
Shuttle Service within surrounding Area (upon reservation)
Airport Transportation (upon reservation)
Car Rental Service (upon reservation)
24-Hour Front Desk
Laundry Service
Babysitter service (upon reservation)
Activities
Outdoor Pool
Bicycles
Massage treatments
Private tours guided by archaeologists, historians and field experts
Living & Dining hacienda style: cooking classes with celebrated chefs
Cenote Xocempich: swimming and dining in total privacy
Diving in Mayan sacred cenotes
Customized travel experiences
Complimentary WiFi access
Complimentary wireless High Speed Internet Access in All Guest Rooms (please consider that because this Hacienda is remotely located we cannot guarantee 24-hour service)
Some of the services and facilities above may not be available on a 24-hour basis or without advance request. Fees on certain facilities/services may apply.
For additional information please send us an e-mail to thehaciendas@luxurycollection.com